Certificate III in Food Processing
---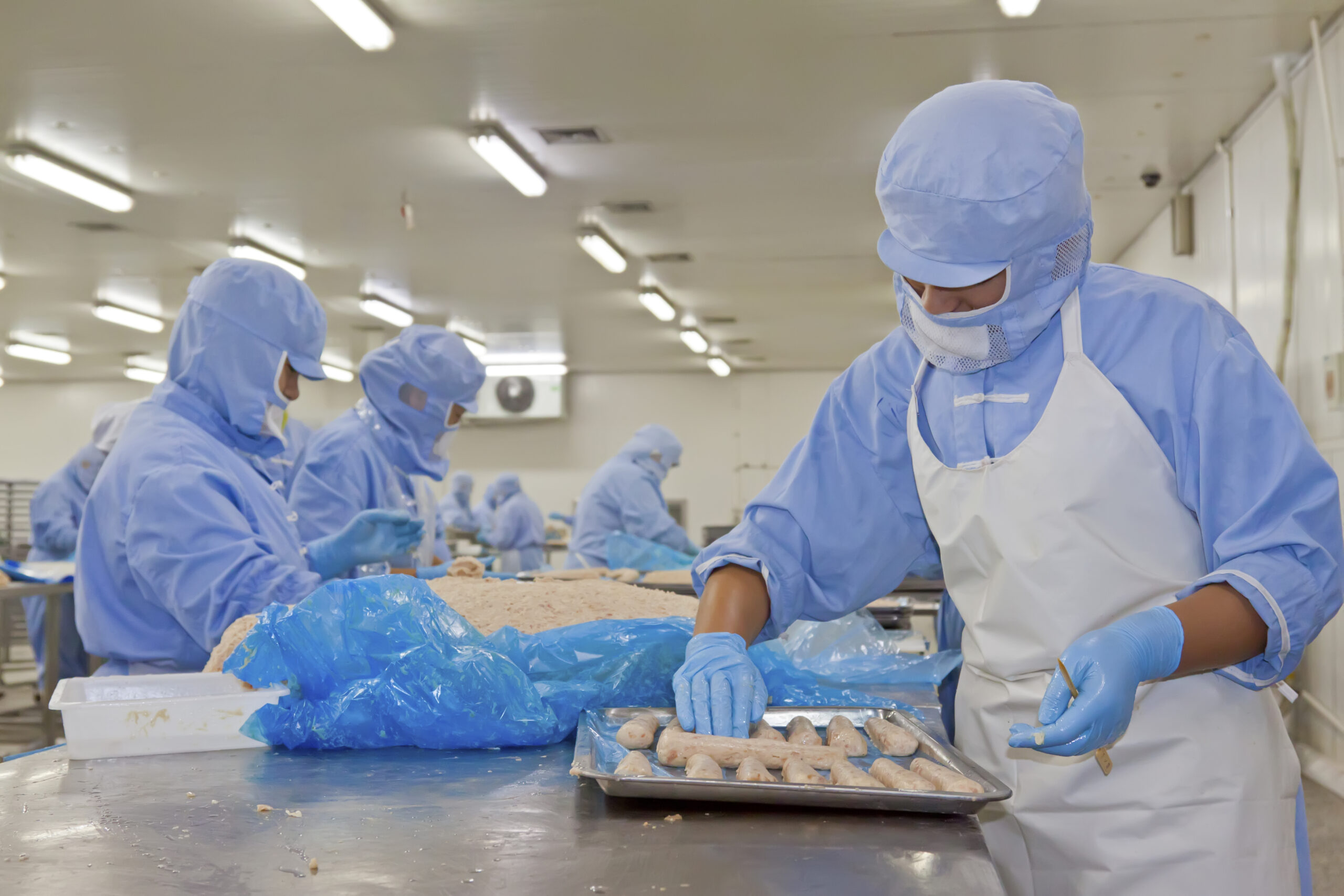 Program - FBP30117 Certificate III in Food Processing
Program Overview
This qualification describes the skills and knowledge for food processing workers employed in the following sectors:
grain processing (including stock feed, animal feeds, milling wheat, barley, oats and flour milling)
baking (including large scale production of cakes, pastry, bread, biscuits and plant baking)
retail baking
beverages (including juices, soft drinks, cordials, aerated and still waters, energy drinks and other modified beverages, such as vitamin and antioxidant beverages, coffee, tea and ice)
confectionery
dairy processing
fruit and vegetables
grocery products and supplies (including honey, jams, spreads, sauces, dressings, condiments, spices, edible oils and fats and pasta)
poultry.
This qualification is designed for production related roles that require application of industry specific skills and knowledge across a range of processes, including some technical and problem solving ability. It caters for multi-skilled outcomes and roles that include team leader functions within the production environment. All work must be carried out to comply with workplace procedures, in accordance with State/Territory food safety, work health and safety and environmental codes, regulations and legislation that apply to the workplace.
Entry Requirements
The following requirements need to be met prior to acceptance into this program:
LLN requirements – students will undertake a brief LLN test to ensure they have the capacity to learn their trade and complete all course requirements including assessments.
Valid USI number
Program Structure
To achieve this qualification, competency must be demonstrated in 17 units of competency consisting of:
C FDFFS2001A Implement the food safety program and procedures
C FDFFS3001A Monitor the implementation of quality and food safety programs
E FDFOHS2001A Participate in OHS processes
C FDFOHS3001A Contribute to OHS processes
C FDFOP2064A Provide and apply workplace information
C MSMENV272 Participate in environmentally sustainable work practices
E FDFOP2061A Use numerical applications in the workplace
E FDFPPL3001A Participate in improvement processes
E TLIA3018 Organise despatch operations
E TLIA3019 Organise receival operations
E TLIA3038 Control and order stock
E TLIA3039 Receive and store stock
E TLIA3015 Complete receival/despatch documentation
E BSBCUS301 Deliver and monitor a service to customers
E FDFOP3004A Operate interrelated processes in a packaging system
I FBPOPR2095 Clean and sanitise equipment
E FDFOP2063A Apply quality systems and procedures
C – Core/Mandatory unit
E – Elective unit, selected by Academy Green Learning in consultation with industry
I – Imported from another Training Package that meets the needs of this type of job role
Program Outcome
Students who receive a COMPETENT outcome for each unit within this program will be entitled to receive FBP30117 Certificate III in Food Processing issued by Academy Green Learning.
Employment Outcomes
Successful completion of FBP30117 Certificate III in Food Processing may lead to careers in the following job roles:
Advanced Food and Drink Packaging Operator
Advanced Food and Drink Production Operator
Traineeship
Student must be employed under a traineeship under a Training Contract.
Access to a food processing facility with industry equipment and resources.
To be eligible for funding, the student must be a New Entrant trainee (within 3 months). To be eligible for funding, the trainee must be:

Aged 15 years or older
no longer at school
living or working in NSW
an Australian citizen, Australian permanent resident, humanitarian visa holder or New Zealand citizen
Program Duration
This is a 12 month duration
Mode(s) of delivery
This course can be available via:
Workplace
Online
Classroom
Distance
Blended delivery
Assessment
You may be assessed by any combination of the following:
Written questions
Practical demonstration
Projects and assignments
Role plays
Case studies
Research activities
Portfolio of evidence
Third party report
Course fees
This training is subsidised by the NSW Government.
The current student fee for this course under a traineeship is $0.
For existing worker traineeships, these are not funded. For existing worker trainees or fee-for-service students, the fee will be dependent on delivery mode and other factors.
Refer to our Fees and Refunds Policy.
Enquire Now