Certificate III in Food Processing
---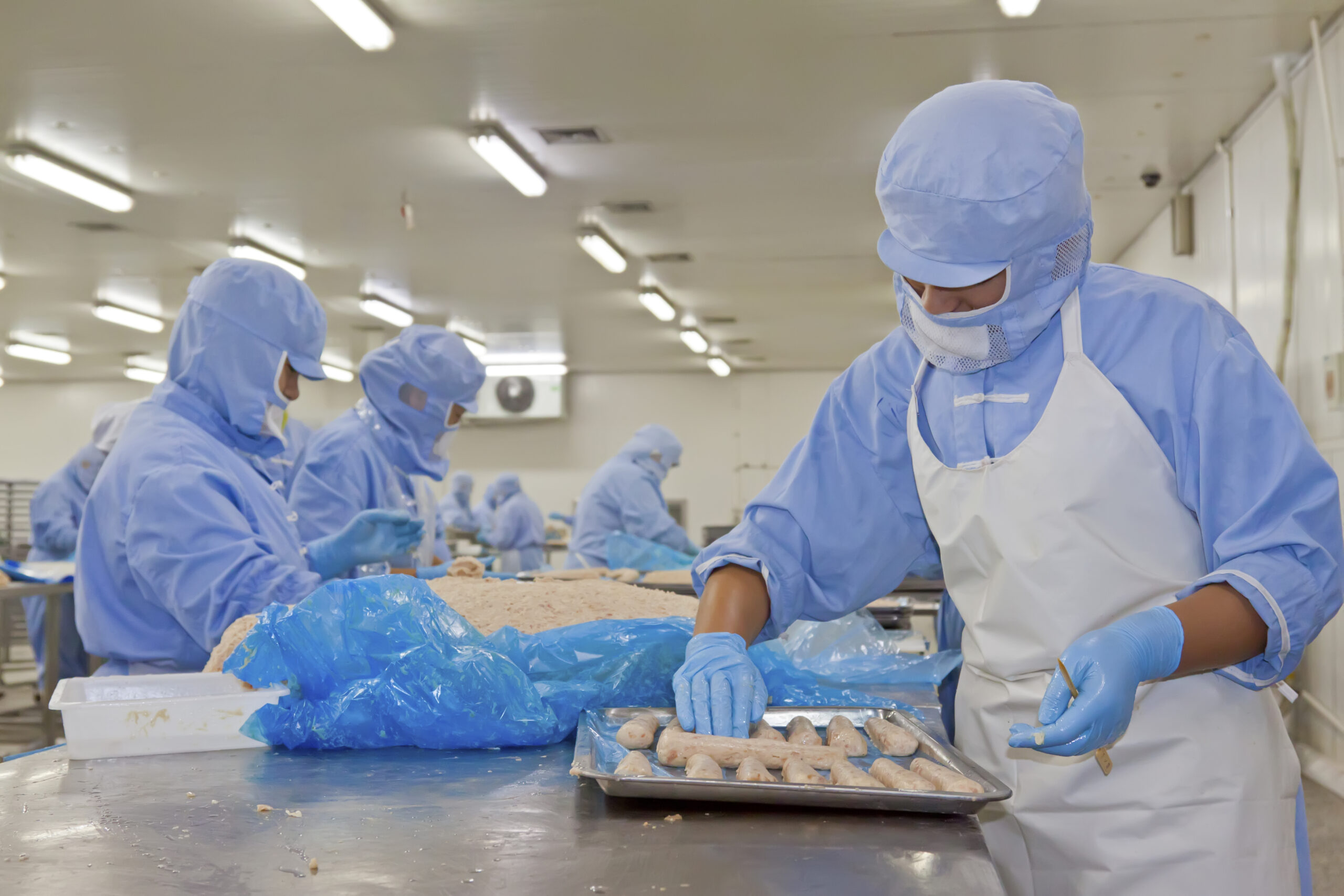 Program - FBP30121 Certificate III in Food Processing
Program Overview
This qualification reflects the role of individuals working as operators in a food processing environment who have responsibility for overseeing all or part of a processing plant and related equipment. They are required to work autonomously, use judgement, interpret information, and apply solutions to routine and some non-routine problems. They may also take some responsibility for the output of others.
All work must be carried out to comply with workplace procedures, in accordance with state/territory food safety, and work health and safety codes, regulations and legislation that apply to the workplace.
Entry Requirements
The following requirements need to be met prior to acceptance into this program:
LLN requirements – students will undertake a brief LLN test to ensure they have the capacity to learn their trade and complete all course requirements including assessments
Valid USI number
Program Structure
To achieve this qualification, competency must be demonstrated in 17 units of competency consisting of:
FBPWHS3001 Contribute to work health and safety processes
BSBOPS304 Deliver and monitor a service to customers
FBPOPR2074 Carry out manual handling tasks
FBPOPR3022 Receive and store raw materials for food processing
FBPPPL3008 Establish compliance requirements for work area
FBPTEC3001 Apply raw materials, ingredient and process knowledge to production problems
TLIA0015 Organise receival and despatch operations
FBPFSY3005 Control contaminants and allergens in food processing
FBPOPR3021 Apply good manufacturing practice requirements in food processing
FBPOPR3019 Operate and monitor interrelated processes in a production or packaging system
FBPFSY3003 Monitor the implementation of food safety and quality programs
FBPFSY3004 Participate in traceability activities
FBPBPG2012 Operate a packaging process
FBPBPG3002 Operate the labelling process
FBPOPR3020 Plan, conduct and monitor equipment maintenance
FBPOPR2095 Clean and sanitise equipment
FBPPPL3003 Participate in improvement processes
Program Outcome
Students who receive a competent outcome for each unit within this program will be entitled to receive FBP30121 Certificate III in Food Processing issued by Academy Green Learning..
Enrolment
NSW S&S Enrolment
EFQ
Employment Outcomes
Successful completion of FBP30121 Certificate III in Food Processing may lead to careers in the following job roles:
• Food/Beverage Production Technician/Process Worker
• Assistant Quality Officer
• Food/Beverage Quality Control Officer
Traineeship
Student must be employed under a traineeship under a Training Contract.
 Access to a food processing facility with industry equipment and resources
To be eligible for funding, the student must be a New Entrant trainee (within 3 months). To be eligible for funding, the trainee must be:
o Aged 15 years or older
o no longer at school
o living or working in NSW
o an Australian citizen, Australian permanent resident, humanitarian visa holder or New Zealand citizen
Program Duration
This is a 12 month duration
Mode(s) of delivery
This course can be available via:
Workplace
Online
Classroom
Distance
Blended delivery
Assessment
You may be assessed by any combination of the following:
Written questions
Practical demonstration
Projects and assignments
Role plays
Case studies
Research activities
Portfolio of evidence
Third party report
Course fees
This training is subsidised by the NSW Government.
The current student fee for this course under a traineeship is $0.
For existing worker traineeships, these are not funded. For existing worker trainees or fee-for-service students, the fee will be dependent on delivery mode and other factors.
Refer to our Fees and Refunds Policy.