Certificate III in Cleaning Operations
---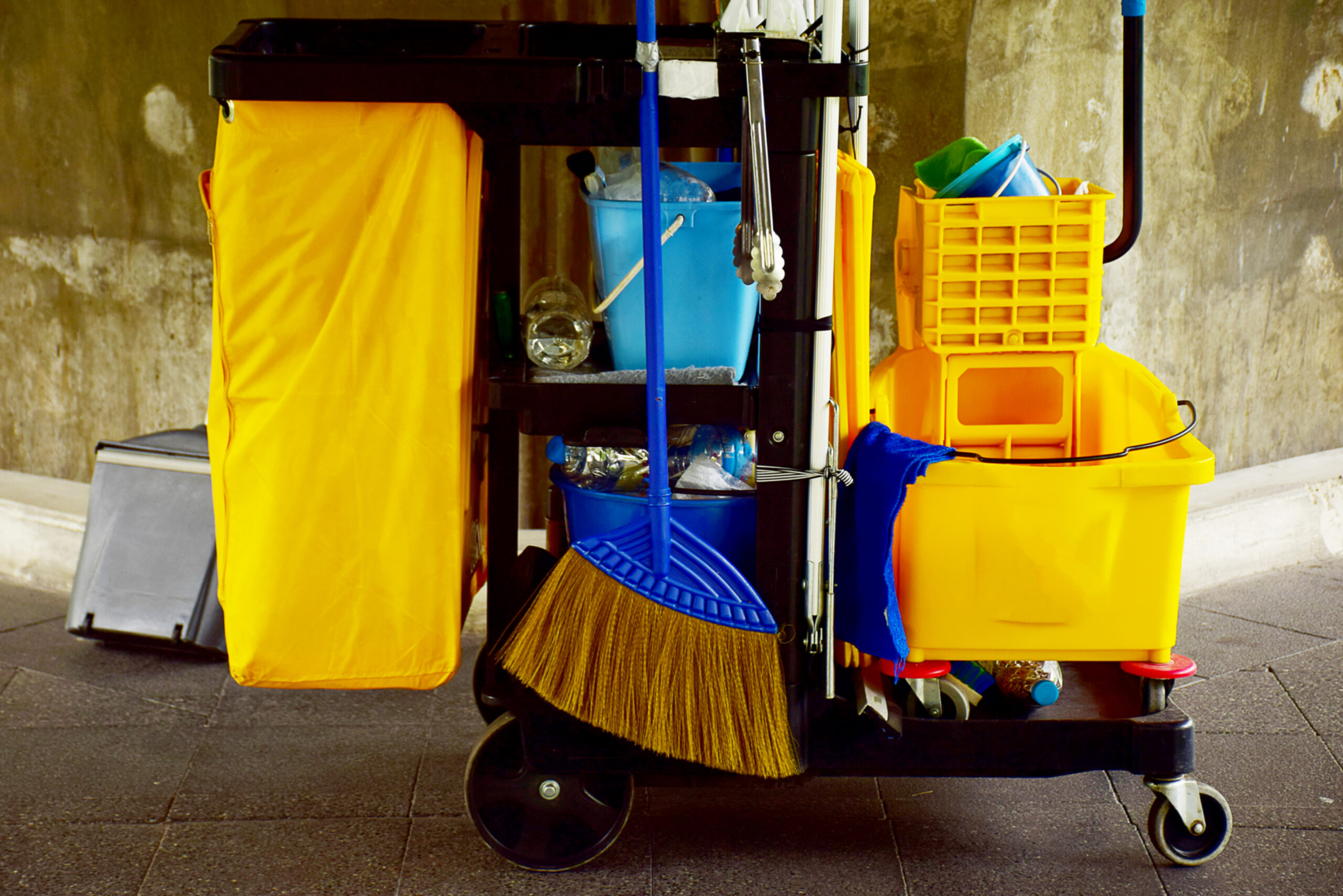 Program - CPP30316 Certificate III in Cleaning Operations
Program Overview
This qualification reflects the role of cleaners responsible for undertaking a range of routine and non-routine tasks according to work schedules, liaising with clients and in some cases members of the public, and operating in a range of general residential and commercial settings as well as specialist cleaning environments.
The cleaner may work alone, with or without supervision, and has responsibility for selecting, preparing and using appropriate cleaning methods for a range of cleaning situations while ensuring safe work practices.
Entry Requirements
The following requirements need to be met prior to acceptance into this program:
LLN requirements – students will undertake a brief LLN test to ensure they have the capacity to learn their trade and complete all course requirements including assessments.
Valid USI number
Program Structure
To achieve this qualification, competency must be demonstrated in 14 units of competency consisting of:
C CPPCLO3003 Clean using safe work practices
I BSBWHS307 Apply knowledge of WHS laws in the workplace
E CPPCLO3011 Clean using environmentally sustainable work practices
C CPPCLO3005 Confirm and apply privacy and security requirements for cleaning work
C CPPCMN3006 Provide effective client service
E HLTINF001 Comply with infection prevention and control policies and procedures
C CPPCLO3019 Remove waste and recyclable materials
C CPPCLO3035 Maintain cleaning storage areas
E CPPCLO3001 Maintain hard floor surfaces
E CPPCLO3006 Clean carpets
E CPPCLO3004 Maintain carpeted floors
E CPPCLO3017 Clean wet areas
E CPPCLO3009 Clean glass surfaces
E CPPCLO3018 Clean and maintain furniture and fittings
C – Core/Mandatory unit
E – Elective unit, selected by Academy Green Learning in consultation with industry
I – Imported from another Training Package that meets the needs of this type of job role
Program Outcome
Students who receive a COMPETENT outcome for each unit within this program will be entitled to receive CPP30316 Certificate III in Cleaning Operations issued by Academy Green Learning.
Employment Outcomes
Successful completion of CPP30316 Certificate III in Cleaning Operations may lead to careers in the following job roles:
Traineeship
Student must be employed under a traineeship under a Training Contract.
Access to a range of domestic and commercial cleaning facilities with industry equipment and resources.
To be eligible for funding, the student must be a New Entrant trainee (within 3 months). To be eligible for funding, the trainee must be:

Aged 15 years or older
no longer at school
living or working in NSW
an Australian citizen, Australian permanent resident, humanitarian visa holder or New Zealand citizen
Program Duration
This is a 12 month program
Mode(s) of delivery
This course can be available via:
Workplace
Online
Classroom
Distance
Blended delivery
Assessment
You may be assessed by any combination of the following:
Written questions
Practical demonstration
Projects and assignments
Role plays
Case studies
Research activities
Portfolio of evidence
Third party report
Course fees
This training is subsidised by the NSW Government.
The current student fee for this course under a traineeship is $0.
For existing worker traineeships, these are not funded. For existing worker trainees or fee-for-service students, the fee will be dependent on delivery mode and other factors.
Refer to our Fees and Refunds Policy.
Enquire Now