Certificate III in Hospitality
---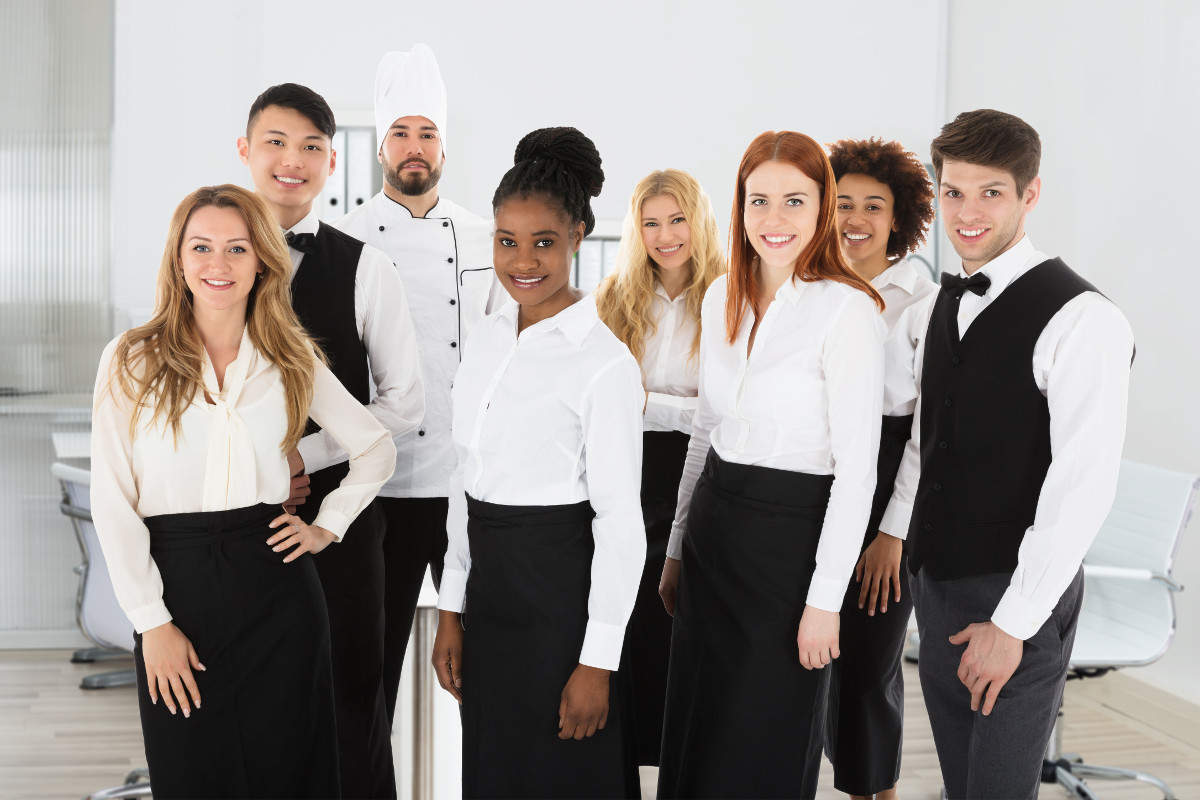 Program - SIT30622 Certificate III in Hospitality
Program Overview
This qualification reflects the role of individuals who have a range of well-developed hospitality service, sales or operational skills and sound knowledge of industry operations. Using discretion and judgement, they work with some independence and under limited supervision using plans, policies and procedures to guide work activities.
This qualification provides a pathway to work in organisations such as restaurants, hotels, motels, clubs, pubs, cafés, and coffee shops. This qualification allows for multiskilling and for specialisation in accommodation services, food and beverage and gaming.
Entry Requirements
The following requirements need to be met prior to acceptance into this program:
LLN requirements – students will undertake a brief LLN test to ensure they have the capacity to learn their trade and complete all course requirements including assessments.
Valid USI number
Program Structure
To achieve this qualification, competency must be demonstrated in 15 units of competency consisting of:
Core Units
SITXWHS005 Participate in safe work practices
SITHIND006 Source and use information on the hospitality industry
SITXCOM007 Show social and cultural sensitivity
SITXCCS014 Provide service to customers
SITHIND008 Work effectively in hospitality service
SITXHRM007 Coach others in job skills
Elective units
SITXFSA005 Use hygienic practices for food safety
SITXFSA006 Participate in safe food handling practices
BSBSUS211 Participate in sustainable work practices
SITHFAB022 Clean and tidy bar areas
SITHFAB024 Prepare and serve non-alcoholic beverages
SITHFAB025 Prepare and serve espresso coffee
SITHFAB027 Serve food and beverage
SITXFIN007 Process financial transactions
SITHFAB036 Provide advice on food
SITHKOP009 Clean kitchen premises and equipment
SITXINV006 Receive, store and maintain stock
SITHCCC024 Prepare and present simple dishes
SITHCCC025 Prepare and present sandwiches
SITHCCC028 Prepare appetisers and salads
SIRXPDK001 Advise on products and services
SIRXCEG008 Manage disrespectful, aggressive or abusive customers
SIRXSLS001 Sell to the retail customer
Elective units are selected with the employer to ensure the qualification aligns to each students job role.
Program Outcome
Students who receive a COMPETENT outcome for each unit within this program will be entitled to receive SIT30622 Certificate III in Hospitality issued by Academy Green Learning.
Enrolment
NSW S&S Enrolment
EFQ
Employment Outcomes
Successful completion of SIT30622 Certificate III in Hospitality may lead to careers in the following job roles:
Food and beverage attendant
Espresso coffee machine operator
Waiter
Traineeship
Student must be employed under a traineeship under a Training Contract.
Access to a hospitality workplace where the student will provide service to customers during service periods with industry equipment and resources.
To be eligible for funding, the student must be a New Entrant trainee (within 3 months). To be eligible for funding, the trainee must be:

Aged 15 years or older
no longer at school
living or working in NSW
an Australian citizen, Australian permanent resident, humanitarian visa holder or New Zealand citizen
Program Duration
This is a 12 month program
Mode(s) of delivery
This course can be available via:
Workplace
Online
Classroom
Distance
Blended delivery
Assessment
You may be assessed by any combination of the following:
Written questions
Practical demonstration
Projects and assignments
Role plays
Case studies
Research activities
Portfolio of evidence
Third party report
Course fees
This training is subsidised by the NSW Government.
The current student fee for this course under a traineeship is $0.
For existing worker traineeships, these are not funded. For existing worker trainees or fee-for-service students, the fee will be dependent on delivery mode and other factors.
Refer to our Fees and Refunds Policy.