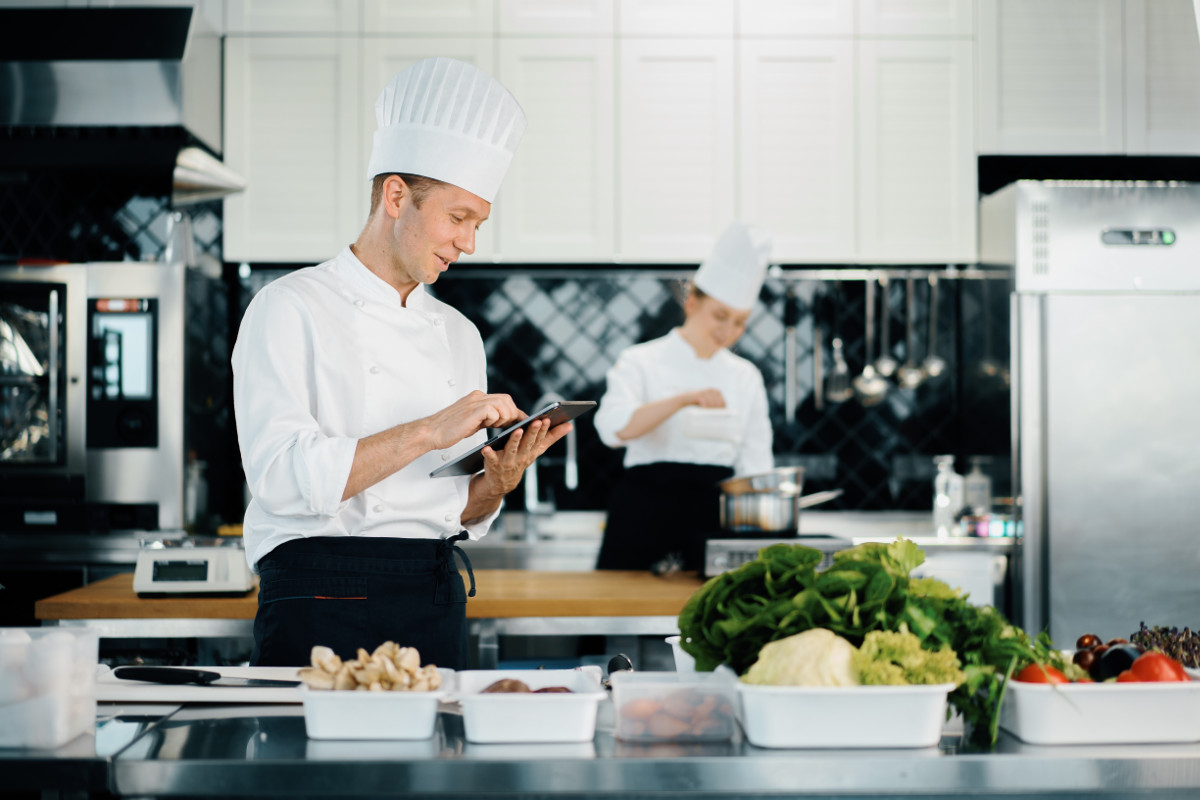 Program - SITSS00069 Food Safety Supervision
Program Overview
A set of skills to equip individuals in hygienic practices and handling food safely during the storage, preparation, display, service, and disposal of food.
Certification requirements apply at a state and territory level to individuals involved in food handling or supervision. Certification in some States relies on the achievement of SITXFSA005 Use hygienic practices for food safety and SITXFSA006 Participate in safe food handling practices.
Food safety legislative and knowledge requirements may differ across borders.
Academy Green Learning has an agreement with the NSW Food Authority to deliver this program in NSW.
Entry Requirements
The following requirements need to be met prior to acceptance into this program:
• Access to a hospitality workplace with a food preparation and kitchen area.
• LLN requirements – students will undertake a brief LLN test to ensure they have the capacity to learn and complete all course requirements including assessments.
• Valid USI number
Program Structure
To achieve this certification, competency must be demonstrated in 2 units of competency consisting of:
SITXFSA005 Use hygienic practices for food safety
SITXFSA006 Participate in safe food handling practices
Enrolments are via group bookings only.
Recertification program
In order to enrol in a recertification program, a student must be able to demonstrate:
• A valid NSW FSS certificate, OR
• A NSW FSS certificate that has expired not more than 90 days ago, AND
• Achieved competency in the current units of competency or recognised equivalent, superseded units of competency from an approved RTO.
Eligible students must provide a current resume and complete an application for Recognition of Prior Learning (RPL). Students will then be given an RPL Tool to complete.
Program Outcome
Students who receive a competent outcome for each unit within this program will be entitled to receive a Statement of Attainment for SITSS00069 Food Safety Supervision listing the two completed units and issued by Academy Green Learning.
In NSW, students will also be awarded with a NSW Food Authority Food Safety Supervisor certificate.
Enquire Now
Employment Outcomes
Successful completion of SITSS00069 Food Safety Supervision may lead to careers in the following job roles:
• Food Safety Supervisor
• Kitchen Manager
• Food and Beverage Manager
Program Duration
This is a 2 week program including 8 hours of delivery
Mode(s) of delivery
This course can be available via:
Assessment
You may be assessed by combination of the following:
• Written questions
• Practical demonstration
• Case studies
Recognition of Prior Learning (RPL) will consist of:
• Third Party evidence
• Self-assessment
• Performance evidence
• Competency conversation
• Case studies
Course fees
$250.00 per person
Enquire Now